Origin of SEANOL®
---
SEANOL® is a registered trade name of Botamedi Inc (new corporate name of "Livechem Inc" since 2012) and Simply Healthy, LLC that represents dietary phlorotannins of brown algae.
The SEANOL®-brand Ecklonia cava Extracts such as SEANOL®-P (a.k.a., SEAPOLYNOL®) and SEANOL®-F are rich in special class of health-supporting phlorotannins called "eckols". They are manufactured by Botamedi Inc (Jeju, S. Korea) and are the only Ecklonia cava extracts authorized for dietary consumption both by US FDA (NDI in 2008) and European Union (NFI in 2018).
learn more
Chemistry of SEANOL®
---
Molecular
of Sea Polyphenols

The uniqueness in chemistry of Sea polyphenols is that it is made of only one monomer called "Phloroglucinol".

In other words, Sea Polyphenols are dehydro-oligomeric adducts of phloroglucinol.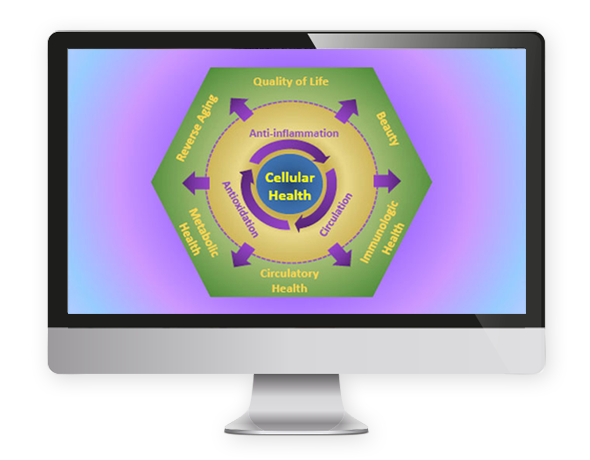 Cellualr Health
---
Based on numerous researches conducted by scientists around the world, the healing effects of SEANOL® and its component eckols are proposed to be the result of "cellular health" induced by the synergistic action of their pro-circulatory, anti-inflammatory and antioxidant activities.
learn more
The Center for the Science of SEANOL®